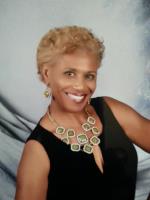 I haven't been everywhere, but it's on my list
Terry L. Branch, ACC, Owner
Whether you are traveling as a group or solo, luxury or budget, leisure or adventure, there are innumerable reasons to travel, and just in case you need inspiration, information, or planning advise Gino's Travel Agency is the one to call. Traveling for any reason is our passion at Gino's Travel Agency. If I were to ask you to list one of your passions, how many of you will list travel? Everyone is so facinated with the idea of traveling-you know, gettng away from it all to do something fun, exciting, adventurous, or romantic, but the mere thought of planning that vacation just makes you ill with anxiety. Seems like a lot of work right? Searching hundreds of travel websites can be quite a daunting task. Let me ask you, if you needed to perform minor surgery, would you search the website to find instructions, or would you call call in the professional? You should look at planning your travel needs in the same manner - with a highly trained professional in the travel industry.
Between work, kids, commitments and other responibilities, we get so busy with life we never factor in "taking a vacation" as one of the most important aspects of our lives. Traveling is one of the most life-affirming things you can do for yourself and loved ones because it transforms you on many levels and provides wonderful memories long after the vacation is over.
It is because of my passion for travel that I opened Gino's Travel Agency nine years ago in Cedar Hill, Texas. I want to help you capture and recapture the passion of travel and to turn your vacation dreams into a reality.
Why Choose Gino's Travel Agency? With so many travel agencies out there, we understand you have a choice, so we work very hard to provide you with Superior Customer Service, Professionalism, Expertise, Accountability and Integrety. Our commitment to Customer SATISFACTION is our #1 priority. Our prices are competive and we work with all budgets - and provide flexible payment plans. We actually communicate with you about your vacation plans and provide options that you may have not even thought about. In essence, our goal is to take your dream vacation and turn it into a wonderful memorable reality.
We are a full-service, boutique-style agency with a reputation for quality, personalized service and competitive prices.

We work with hundreds of suppliers that include most cruise lines, most major airlines, car rentals, hotels, rail, travel protection, tour operators, and products and services (i.e., meeting planning).

We are an independant affiliate of Nexion, LLC, a fully licensed, bonded and accredited agency serving travel agents since 1995, and continues to serve a the travel indusry's premier and most trusted host agency.

We are members in good standing with Cruise Line International (CLIA), the world's largest cruise industry trade association, the International Air Transportation Association (IATA), the global trade association for the airline industry, Conde' Nast Travel Institure Certified Cruise Specialist.

We hold numerous certifications and awards and are on the board of several supplier boards.

For a complete list of certifications, visit

https://www.linkedin.com/in/ginotravelagency
A journey of a thousand miles must begin with a single step" Lao Tzu
Gino's Travel Agency is ready to help you make that step. Remember, when in doubt - Travel. You owe it to yourself and those you love.
Add Travel to your list of 2020 Must Do!