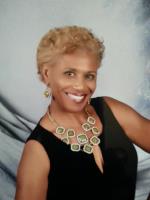 I haven't been everywhere, but it's on my list
Terry L. Branch, CTA, ACC, Owner
I am proud to announce I am a Certified Travel Associate (CTA®). I have earned this prestigious designation from The Travel Institute after completing a rigorous certification program, demonstrating essential industry knowledge and experience and exemplifying the highest standards of professionalism.
As an experienced Travel Associate with over 20 years of experience with a demonstrated history of working in the leisure, travel & tourism industry, I bring knowledge, professionalism, ethics, and a proven record of integrity, treating every client with respect and providing impeccable service. Referrals and loyal clients are the best compliments a travel professional can have. I must be doing something right.
I am skilled in the cruise and hospitality industry with over ten years as a government meeting planner. I hold many business development and destination certifications to include all-inclusive resorts in the Caribbean and Mexico; and destinations such as Hawaii, Las Vegas, and New Orleans. Cruise Line certification includes Carnival Cruises, Royal Caribbean International Cruise Line, Norwegian Cruise Line (with a certificate in their Autism-Friendly Certification Program), and Regent Seven Seas Cruise Line. I also received certification under the Conde' Nast Traveler Institute Cruise Specialist Program. I recently completed training as a Certified Abu Dhabi Destination Specialist from the Department of Culture and Tourism, Certification from the Travel University for Africa, and the Middle East Specialization.
I organized my first group tour to Dubai (September 2021) and am currently planning to take a group to Egypt in 2022)
I chose the travel industry as my second life career because I love to travel and want to experience as much of it as possible. I also want to be my clients' first step when they decide to plan their journey of a thousand miles (or less).
A journey of a thousand miles must begin with a single step" Lao Tzu
Gino's Travel Agency is ready to help you make that step. Remember, when in doubt - Travel. You owe it to yourself and those you love.
Add Travel to your list of 2022 Must Do!